June 2021
| Sun | Mon | Tue | Wed | Thu | Fri | Sat |
| --- | --- | --- | --- | --- | --- | --- |
| | | 1 | 2 | 3 | 4 | 5 |
| 6 | 7 | 8 | 9 | 10 | 11 | 12 |
| 13 | 14 | 15 | 16 | 17 | 18 | 19 |
| 20 | 21 | 22 | 23 | 24 | 25 | 26 |
| 27 | 28 | 29 | 30 | | | |
Calendar
Riadven Staff
Administrators
_____________________________________________
Maverick
Maverick is the founder of Riadven, starting the pack in March of 2014. As of right now, Maverick doesn't have any secondary/tertiary characters, although she may add some in the future. She is always ready to help out new members and show them the ropes; if you have a question, don't be afraid to ask her! You can read Maverick's biography here.
Moderators
_____________________________________________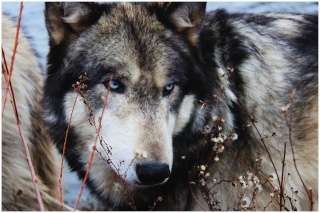 Verine
Verine is one of the two moderators in Riadven. She joined the pack June 14th, 2014, and became a moderator August 16th, 2014. She is dedicated and an active member of the pack, and if you have any questions, you're more than welcome to ask her! She has both a secondary and a tertiary account, the characters Winter and Keane. You can read her main biography here.
Cassiel
Cassiel became a member of Riadven on May 4th, 2014, and became a moderator alongside Verine on August 16th, 2014. Cassiel is frequently online and is always open for questions, or to simply help out the newbies if they don't quite know where to start. The character Topaz is Cassiel's second accound, and it is undecided whether or not she will have a third one in the future. You can read her main biography here.